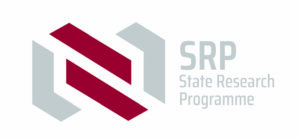 Project Title: Multidisciplinary approach to monitor, mitigate and contain COVID 19 and other future epidemics in Latvia
Project No: VPP-COVID-2020/1-0008
Period: 1st July 2020- 31 December 2020
Project Total costs: EUR 497 580.00
Principle Investigator: Uga Dumpis (LU)
Project partners:
Riga Technical University
Latvia University of Life Sciences and Technologies
Institute of Electronics and Computer Science
Latvian Biomedical Research and Study Centre
Riga Stradiņš University
Institute of Food Safety, Animal Health and Environment "BIOR"
Summary:
The study will improve Latvia's systemic preparedness for epidemics caused by COVID-19 and other respiratory viruses. A comprehensive analysis will be performed to trace the origin and spread of SARS-CoV-2 virus in Latvia, using modern analysis of epidemiological and molecular genetic data, characterizing the prevalence of different virus strains in the country, paying special attention to cases of mass infection. This experience will speed up the investigation and control of further outbreaks. Evidence-based recommendations for safety measures in schools, hospitals, workplaces and cultural events will be prepared, based on a systematic review of the literature and experiments using innovative methods. Seroprevalence studies will be performed to assess the level of immunity in the population, as well as optimized sampling for virus detection as part of the screening program. A comprehensive study on the presence of SARS-COV2 virus in wastewater and domestic animals will be performed.
Results:
https://lzp.gov.lv/programmas/valsts-petijumu-programmas/covid-19-seku-mazinasanai/papildu-projektu-rezultati/ https://lzp.gov.lv/vpp/multidisciplinara-pieeja-covid19-un-citu-nakotnes-epidemiju-monitoresanai-kontrolei-un-ierobezosanai-latvija/