Latvian Biomedical Research and Study Centre
Latvian Biomedical Research and Study Centre (BMC) is the leading scientific institute in molecular biology and biomedicine in Latvia. Since its establishment in 1993 it has evolved into a powerful scientific centre performing basic as well as applied research in three major directions: human genetics and disease mechanisms; cancer research; structural biology, biotechnology virology.
Research in the BMC is organized by research teams led by leading researchers. All leading researchers are provided with the opportunity to represent their group at the BMC Scientific Council, providing the opportunity to influence BMC organizational arrangements, identification of key research directions and the Institute overall strategy, as well as coordinate cooperation between groups. New research themes and projects are proposed on the basis of research initiative being discussed by the Scientific Council.
In close cooperation with higher education institutions there is also work in the field of education. Highly qualified academic staff, friendly environment and world-class equipment provides opportunities for the training of Latvian and foreign students and doctoral students.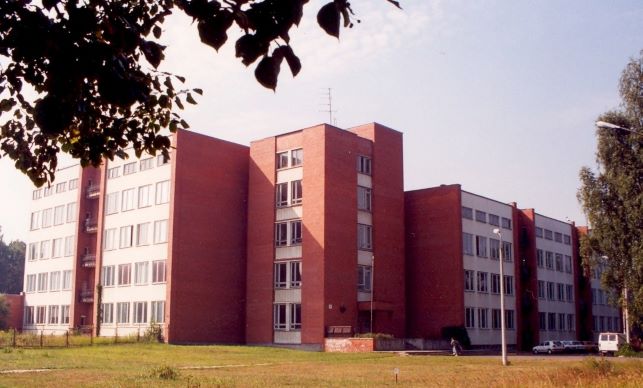 History
In 1993 year – under the guidance a professor Elmars Grēns founder of molecular biology in Latvia, Latvian Academy of Sciences and LU Institute of Molecular Biology by joining some research groups from the Institute of Microbiology conducted their research in the field of biomedicine was established LU Biomedical Research and Study Centre.
From 2006 year Latvian Biomedical Research and Study Centre is an independent state scientific institute, continuing close cooperation with the University of Latvia and other higher education institutions in scientific and study work.
Initially Latvian Biomedical Research and Study Centre researcher stuff consisted of 45 researchers which was engaged in research on molecular virology and nucleic acid chemistry which was soon supplemented by viral particle and malignant tumour markers and infectious diseases molecular epidemiology studies.
In 2001 year the Latvian Science Council co-operation project "Studies of the population of Latvia's population and their use in the diagnosis and prevention of human pathology" was launched, which greatly contributed to the development of human genetic research in Latvia. In 2006 was established the State Population Genome Database which currently has more than 33000 samples and is used by scientists from other scientific institutions to carry out their research.
Joining the European Union opened opportunities for projects funded by the European Structural Funds which made it possible to significantly improve the Latvian Biomedical Research and Study Centre scientific infrastructure, to set up European laboratories and attract high-level specialists. The research projects of the Structural Funds and the European Commission framework program together with the Latvian State research programs and individual research projects are the basis for the Latvian Biomedical Research and Study Center scientific contribution today and future development prospects.
In May 2016, Latvian Biomedical Research and Study Centre was found Biomedical Technology Complex which is a public interest research infrastructure object. In new Biomedical Technology Complex, it is possible to make unique research into the development of new treatments and diagnostic tools, including cancer diagnosis and treatment as well as to create new vaccines.