The Genome Center offers a variety of genetic research-related services and consultations to both local and international clients in various sectors related to molecular biology, biotechnology, and healthcare, fostering a collaborative research environment that is crucial for competitive interdisciplinary science and has become an integral part of life science research. Historically, it was established in 2005 to provide support and promote human genome research in Latvia, however, over the years, the highly qualified personnel of the Genome Center and the modern technologies under its management have also contributed to a series of successful national and international collaborations (e.g. Latvian Pediatric Cancer Initiative, 1+Million Genomes Initiative). The successful operation of the Genome Center is currently ensured by the National Biobank of Latvia and the Laboratory of Molecular Genetics, which continues to expand its competencies and range of offered services.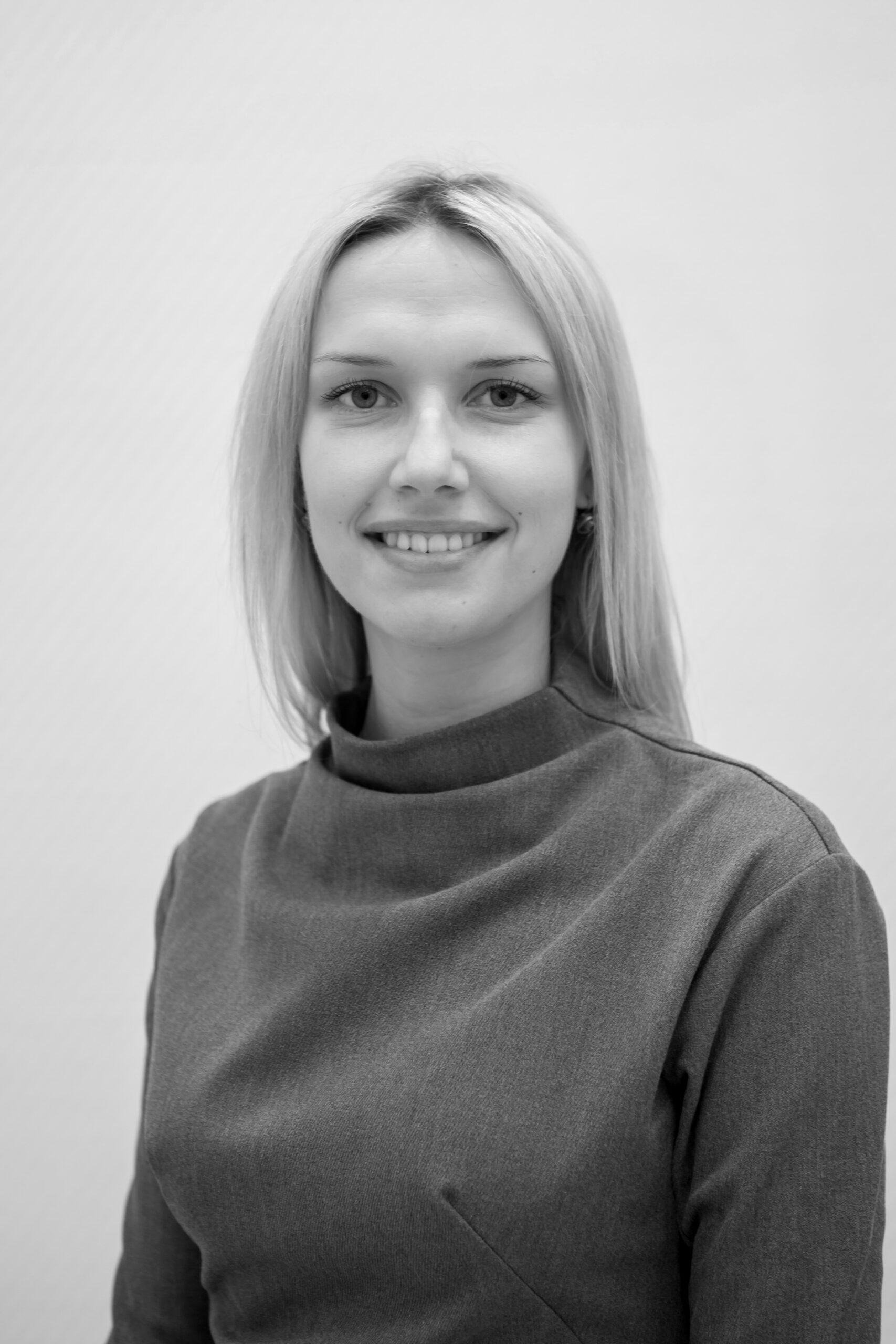 Monta Brīvība, PhD
Head of the Genome Centre, researcher
National Biobank of Latvia – Genome Database of Latvian Population
Genome Database of Latvian Population (LGDB) collects, stores, and processes biological samples donated by Latvian citizens for scientific purposes, together with associated medical, lifestyle, and socioeconomic data. It was founded in 2006, and at the moment LGDB stores biological samples and related phenotypic and clinical information from approximately 1.5% of the population of Latvia. By its design, LGDB is a mixed-type biobank, which includes both general population samples and collections of specific disease samples. Disease-specific specimen collections contain specimens from patients suffering from cardiovascular, endocrine, oncological, digestive tract, and various other diseases. The set of standard biological samples is covered in a biobank including DNA, plasma, serum, and leukocytes, however, in the case of individual collections, cancer biopsies, urine, and fecal samples, as well as viral swabs collected as part of COVID-19 research are available. In 2016, Latvia became a member of the European infrastructure consortium BBMRI-ERIC (Biobanks and BioMolecular Resources Infrastructure), and the BMC Genome Center became the contact point of this organization, which provides consultations and support to all Latvian biobanks.
For additional information visit: www.genomadatubaze.lv
Molecular analyses
The laboratory of the Genome Center provides a wide range of molecular analyzes for the needs of BMC research groups, local and international partners, as well as biotechnology and diagnostic companies. The laboratory provides both manual execution of specific sample processing protocols and bulk sample processing using modern, automated platforms (MGISP100, MGISP960, Tecan® Freedom EVO 100). The equipment of the laboratory premises allows for high-quality processing of low-biomass, unstable, and even potentially infectious samples (BSL-2). The molecular genetics laboratory of the Genome Center is one of the leading providers of next-generation sequencing services in Latvia, ensuring the acquisition of both full genome sequencing data and targeted gene sequences using DNBSEQ-G400, DNBSEQ-T7 and MiSeq System next-generation sequencing platforms. In collaboration with scientists, laboratory specialists improve their skills regularly and implement new next-generation sequencing applications (including single-cell RNA sequencing, metatranscriptome sequencing, and spatial transcriptomics). In addition, the laboratory provides a range of other in-demand molecular biology analyses, including Sanger sequencing, real-time PCR, and digital PCR.
Services
Biospecimens and related data
Collection of high-quality biological samples
Manual and automated isolation of DNA and RNA from various types of biological material (including blood, feces, biopsies), quality control
Manual and automated sample pretreatment (including blood plasma, serum centrifugation, and aliquoting)
Storage and maintenance of sample collections in low and ultra-low temperature conditions
Issuance of samples stored in LGDB and related data for research purposes
Extraction of data from national health databases and registries related to the samples stored in LGDB
Molecular analyses
Manual and automated DNA/cDNA library preparation, quality control, and next-generation sequencing using MGI Tech and Illumina sequencing platforms:

Whole genome sequencing (for genomes of various sizes)
Transcriptome/metatranscriptome sequencing
Metagenomic sequencing (shot-gun and 16S rRNA gene variable regionsequencing)
Targeted amplification-based sequencing of specific genes, genomes;
Implementation and development of other next-generation sequencing applications

Genotyping using TaqMan real-time PCR technology
Sanger sequencing (analysis of the length of any genome, any region, fragment)
Digital PCR for absolute quantification of biomarkers, and gene expression levels
Consultations
In establishing and maintaining biobanks following the principles of good international practice
Organization of collection of high-quality biological samples, primary processing
In developing the design of genetic studies
Evaluating the ethical aspects of the research
In developing the methodological design of studies based on next-generation sequencing