Plant Virology Group (A.Zeltiņš lab)
The work of Plant Virology group is focused on the identification of new viruses in agriculturally relevant plant species, characterization of plant virus genomes and their encoded proteins. Recently, after NGS analysis a new virus possibly infecting sea buckthorn plants was identified. Virus diseases are not described yet for these plants, therefore it can be the first virus found in sea buckthorn. The analysis of the genome and construction of new virus cDNA is in progress.
Another important research direction is the generation of new vaccine candidates based on plant virus-like particles (VLPs) and development of VLP vaccine platforms suitable for technology transfer and industrial production.
During last years, Plant virology group developed experimental vaccines against several antigens such as interleukins IL5, IL17, IL31, cat allergen Fel_d_1, peanut allergens Ara_h_1 and Ara_h_2, nerve growth factor NGF and melanoma. In parallel, a new vaccine platform based on genetic incorporation of antigens
into plant VLP structure is developed, which facilitates the technology transfer process and simplifies the industrial production.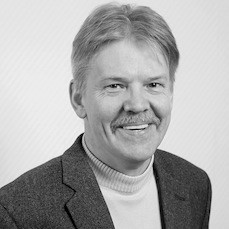 Andris Zeltiņš, PhD
Head of the scientific group, senior researcher
Areas for searching partners
10 the most representative publications for the scientific group
Zinkhan S, Ogrina A, Balke I, Reseviča G, Zeltins A, de Brot S, Lipp C, Chang X, Zha L, Vogel M, Bachmann MF, Mohsen MO. The impact of size on particle drainage dynamics and antibody response. bioRxiv, 2020, preprint
Storni F, Zeltins A, Balke I, Heath MD, Kramer MF, Skinner MA, Zha L, Roesti E, Engeroff P, Muri L, von Werdt D, Gruber T, Cragg M, Mlynarczyk M, Kündig TM, Vogel M, Bachmann MF. Vaccine against peanut allergy based on engineered virus-like particles displaying single major peanut allergens. J Allergy Clin Immunol.2020; 145 (4), 1240-1253. PMID: 31866435
Thoms F, Jennings GT, Maudrich M, Vogel M, Haas S, Zeltins A, Hofmann-Lehmann R, Riond B, Grossmann J, Hunziker P, Fettelschoss-Gabriel A, Senti G, Kündig TM, Bachmann MF. Immunization of cats to induce neutralizing antibodies against Fel d 1, the major feline allergen in human subjects. J Allergy Clin Immunol. 2019;144(1):193-203. PMID: 31056187
Balke I, Zeltins A. Use of plant viruses and virus-like particles for the creation of novel vaccines. Adv Drug Deliv Rev. 2019, 145, 119-129. PMID: 30172923
Bachmann MF, Zeltins A, Kalnins G, Balke I, Fischer N, Rostaher A, Tars K, Favrot C. Vaccination against IL-31 for the treatment of atopic dermatitis in dogs. J Allergy Clin Immunol. 2018; 142(1):279-281. PMID: 29627081
Zeltins A, West J, Zabel F, El Turabi A, Balke I, Haas S, Maudrich M, Storni F, Engeroff P, Jennings GT, Kotecha A, Stuart DI, Foerster J, Bachmann MF. Incorporation of tetanus-epitope into virus-like particles achieves vaccine responses even in older recipients in models of psoriasis, Alzheimer's and cat allergy. NPJ Vaccines. 2017 Oct 23;2:30. PMID: 29263885
Kalnciema I, Skrastina D, Ose V, Pumpens P, Zeltins A. Potato virus Y-like particles as a new carrier for the presentation of foreign protein stretches. Mol Biotechnol. 2012, 52: 129-139. PMID: 22167454
Pūpola N, Moročko-Bičevska I, Kāle A, Zeltiņš A. Occurrence and Diversity of Pome Fruit Viruses in Apple and Pear Orchards in Latvia. Journal of Phytopathology, 2011, 159: 597-605. doi.org/10.1111/j.1439-0434.2011.01812.x
Plevka P, Tars K, Zeltins A, Balke I, Truve E, Liljas L.The three-dimensional structure of ryegrass mottle virus at 2.9 A resolution. Virology 2007, 369, 364-374. PMID: 17881031
Balke I, Resevica G, Zeltins A.The ryegrass mottle virus genome codes for a sobemovirus 3C-like serine protease and RNA-dependent RNA polymerase translated via -1 ribosomal frameshifting. Virus Genes. 2007, 35, 395-398. PMID: 17356908