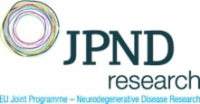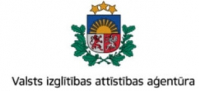 Project Title: Oligomer – Focused Screening and Individualized Therapeutics to target Neurodegenerative Disoders (OligoFIT)
Funding: JPND call for proposals: "Multinational research projects on Personalised Medicine for Neurodegenerative Diseases"
Project No.:  OligoFIT – PRL/20/9
Period: 36 months  01.04.2020.-31.03.2023.
Project funding: EUR 210 000.00
Partners: University of Oxford, University Medical Center Göttingen, University of Aarhus, Polytechnic School of Porto, University of Warsaw
Coordinator: Prof Martin Bachmann, University of Oxford
BMC Principle Investigator:  Dr. biol. K.Tārs
Project description:
The overall aim of OligoFIT is to detect pathological alpha-synuclein oligomer components with relevance to Lewi-body disease severity/status. Detected oligomers will be further used for development of biosensor-based diagnostics and therapeutic vaccine candidates.
BMC main task in this project is design, characterization and preclinical immunogenicity studies of therapeutic VLP-based vaccine candidate.
Information published: 01.04.2020.