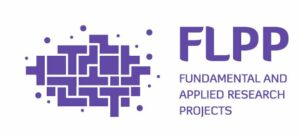 Project Title: Extremely low frequency electromagnetic field as temporary enhancer for production of extracellular vesicles from mesenchymal stem cells in bioreactor.
Project No: lzp-2022/1-0373
Period: 1 January 2023 – 31 December 2025
Project costs: 300 000, 00 EUR
Coordinator: Riga Technical University, Dr. Jānis Semeņako
Principle Investigator BMC: Dr.biol. Artūrs Ābols
Summary
Extracellular vesicles (EVs) from mesenchymal stem cells (MSCs) have been shown to have the same therapeutic properties as MSCs but without their drawbacks. However, their application in the clinic is significantly hampered by the low secretion of EVs.
Approaches used so far to increase secretion in bioreactors and in vitro are based on genetic engineering and alteration of the composition of the culture medium.
As shown by our research group, very low frequency electromagnetic fields (ELF-EMF) can enhance EV secretion in vitro, but the validation and application of the effect for large-scale EV production requires bioreactor studies and analysis of the functionality and biogenesis of the EVs produced.
The focus of this  study is the design of device which stimulate MSCs in a hollow fibre bioreactor cartige. The basic conditions for the design of the producing device are the homogeneity of the magnetic field and the given value of a field magnitude in the entire volume of the hollow fiber bioreactor. Such equipment have be designed as 2 different designs: 1) equipment designed to work at a set frequency; 2) the device operates in the specific frequency range. Characterisation and functional comparison of the produced EVs with control samples will be performed to demonstrate and validate the increase in secretion of ectracellular vesicles.
Information published 02.01.2023.