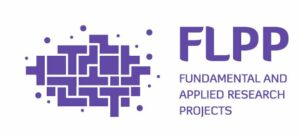 Project Title: Structural and functional studies of proteome encoded by three novel temperate DNA bacteriophages isolated from Antarctic soil
Project No: lzp-2022/1-0111
Period: 1 January 2023 – 31 December 2025
Project costs: 300 000, 00 EUR
Principle Investigator: Dr.biol. Andris Kazāks
Summary
Recently, we retrieved three novel temperate bacteriophages from the Antarctic soil samples. Genomes of these phages are annotated and deponed in the GenBank database. Pangenome of these phages studied encoded totally for 370 proteins for 239 of which the exact function could not be predicted by similarity search in public databases. Among these "dark matter" proteins there are a considerable number of hypothetical proteins (HPs) and proteins with domains of unknown function (DUFs) that show conservation with other distantly related proteins or protein domains of viral and prokaryotic origin.
In this project, we aim to provide a better understanding of poorly characterized protein families by investigating selected conserved HPs and DUF-containing proteins encoded by the novel phage genomes. Proteomes will be screened using different bioinformatic tools, followed by protein structure determination with the artificial intelligence program AlphaFold. Based on obtained structural data, possible protein function will be predicted using such programs as DSSP and ProFunc, which will be later confirmed experimentally. For this reason, selected proteins will be expressed and purified. We plan to publish at least two articles in open-access journals detailing the characterization of novel phages and providing structural and functional data of selected proteins. The proposed project would allow essentially extend the current investigation of DNA phages in our laboratory.
Information published 02.01.2023.