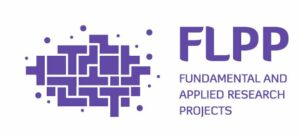 Project Title: HBc VLP-based platform for the development of a recombinant vaccine prototype against SARS-Cov-2
Project No: lzp-2021/1-0059
Period: 1 January 2022 – 31 December 2024
Project costs: 299999,70 EUR
Principle Investigator: Dr.biol. Irina Sominska
Summary
The study aims to create a new type of virus-like particles (VLPs) based on HBV core antigen from genotype G (HBc/G) for the presentation of SARS-Cov-2 specific epitopes from the nucleocapsid and spike protein. Recently we have described several technological advantages of HBc/G over other HBc proteins: high outcome in E.coli expression system, high stability, and high packaging potential in vitro. The bioinformatics approach will be used to design immunogenic epitopes from the nucleocapsid and spike protein of SARS-Cov-2. Selected epitopes will be exposed on HBc/G VLPs. The technology will include optimization of expression of chimeric VLPs. For T-cell stimulation, immunomodulatory sequences (CpGs) will be packaged within purified VLPs in vitro. Modified VLPs will be structurally characterized and their immunogenicity will be evaluated in mice. To enhance the formation of neutralizing antibodies co-immunization with cytokine-producing alphaviral vectors, targeting dendritic cells (DC) will be done. A pseudovirion assay will be used for specific and fast screening of neutralizing antibodies raised in mice. Targeted co-stimulation of DC subsets with cytokine-producing alphaviral vectors will enhance the efficacy of the vaccine candidates, generating a strong background for the development of a novel vaccination strategy against SARS-Cov-2 and other emerging human pathogens.
Project results will be published in two scientific papers and presented at an international conference.
Information published 03.01.2022.