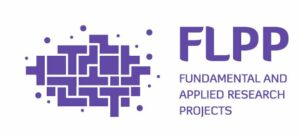 Project Title: Characterization of DNA bacteriophages isolated from the insect intestine microflora
Project No: lzp-2020/2-0373
Period: 1 December 2020 – 31 December 2021
Project costs: 100 389.00 EUR
Principle Investigator: Dr. biol. Andris Dišlers
Summary
Project is devoted to the investigation of novel DNA bacteriophages by the characterization on the genome and proteome level the collection of bacteriophages isolated in the Latvian Biomedical Research and Study Centre. The collection currently consists of more than 40 diverse dsDNA phages belonging to the order Caudovirales which along with their hosts have been isolated from the microflora of different insect intestines, – these hosts belong to wide spectra of G+ and G– bacteria.  
This Project allows to continue the reseach of the BMC bacteriophage collection which has been already started. During the annotation step particular attention will be directed towards hypothetic proteins which are highly conserved among numerous lineages. Although evolutionary conserved proteins are thought to play a crucial role in the biological processes of organisms they are found in, for most of such proteins their functions remain unknown or lack experimental evidence at best. The project aims for at least one Open Access paper. Functionally annotated complete genome sequences of at least 10 novel phages will deposited in GenBank.
Information published 01.12.2020.