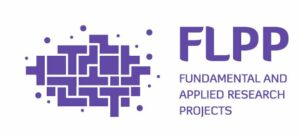 Project Title: The characterization and analysis of mitochondrial DNA mutations and variants of unknown significance using transmitochondrial cytoplasmic hybrid cell models.
Project No: lzp-2018/1-0180
Period: 1st August 2018 – 31 July 2021
Project costs: 271 941 EUR
Principle Investigator: Dr. biol. Inna Iņaškina
Summary
General aim of the project is improvement of public health through the improvement of diagnostics of patients with mitochondrial disorders and increase in general knowledge about pathophysiological effects of mitochondrial DNA variants and possible therapeutic approaches. The specific aim of this project is to use transmitochondrial cytoplasmic hybrid cell models to characterize mitochondrial DNA mutations and polymorphisms by analysing their individual impact on cell energy metabolism, OXPHOS system efficiency and regulation of nuclear genes via mitochondrial retrograde signalling. The proposed project will improve our knowledge about crosstalk between mitochondrial genome and nuclear genes, which will grant a better understanding of mitochondrial physiology in OXPHOS diseases as well as neurodegenerative disorders. Project outcome will be new information about the different mechanisms of mitochondrial dysfunction and the impact of mutated genes and varying genetic background, for example mtDNA haplogroups, on the processes of cellular patho-physiology, and experimental results obtained. Project is directed towards advance in the field of public health with the use of synergy between medical science, biomedicine and bioinformatics.