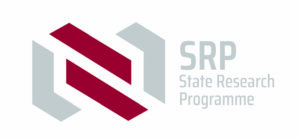 Project Title: Integration of reliable technologies for protection against Covid-19 in healthcare and high-risk areas
Project No: VPP-COVID-2020/1-0004
Period: 1st July 2020- 31 December 2020
Project Total costs: EUR 497 580.00
Principle Investigator: Tālis Juhna (RTU)
Project partners:
Rezekne Academy of Technologies;
University of Latvia;
Institute of Electronics and Computer Science;
Latvian Institute of Organic Synthesis;
Institute of Solid State Physics, University of Latvia;
Latvian Biomedical Research and Study Centre;
Riga Stradiņš University;
Latvian State Institute of Wood Chemistry;
Summary:
The aim of the project is to improve the sustainability and quality of services in healthcare areas during COVID-19 and other communicable diseases by improving and developing reliable technologies and concepts. The results of the project will facilitate the well-being of health care professionals, public services and society as a whole by reducing workload, health risks, work-related stress and service delivery time. The scientific results of the project will be published in scientific articles in international scientific journals and, where possible, presented at scientific conferences and national seminars, in particular to inform the target audience. Prototypes of the developed technologies will be demonstrated in at least one of the Latvian hospitals.
Results: 
https://lzp.gov.lv/programmas/valsts-petijumu-programmas/covid-19-seku-mazinasanai/papildu-projektu-rezultati/
https://lzp.gov.lv/vpp/drosu-tehnologiju-integracija-aizsardzibai-pret-covid-19-veselibas-aprupes-un-augsta-riska-zonas/