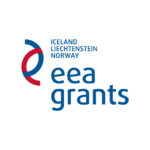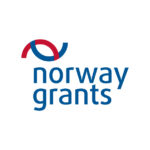 Project Title: "Cancer-derived extracellular vesicles: function and clinical applications in prostate cancer"
Funding: EEA and Norwegian Financial Mechanisms 2009-2014 Programme Programme LV05 "Research and Scholarships"
Project No.: NFI/R/2014/045
Period: 24 month (1st May 2015–30st April 2017)
Partners: Oslo University Hospital (OUH); University of Latvia, Faculty of Medicine (LU MF)

Project costs: 486 485,00 EUR (BMC – 252 720,00 EUR; OUH – 187 012,00 EUR; LU MF – 46 753,00 EUR)
Principle Investigator: Dr.biol. A.Linē
Contacts:
Project Investigator, Coordinator Dr.biol. Aija Linē (BMC) – aija@biomed.lu.lv
WP leader and Member of Steering Committee Dr. Alicia Llorente (OUH) – alillo@rr-research.no
WP leader and Member of Steering Committee Dr.biol. Una Riekstiņa (LU MF) – una.riekstina@lu.lv
Project Manager (BMC) – liga.vonda@biomed.lu.lv
Extracellular vesicles (EVs) have recently emerged as important mediators of intercellular communication and been implicated in the regulation of physiological and pathological processes, including cancer. Cancer-derived EVs contain disease-related molecules, and therefore EVs in biological fluids may serve as a "liquid biopsy" enabling patient stratification and monitoring of treatment response. In addition, molecular analysis of cancer-derived EVs may provide novel insights into how cancer cells and tumour-host communicate and drive cancer progression. Importantly, this may lead to the discovery of novel targets for therapeutic intervention. The overall objective of this project is to delineate the role of cancer-derived EVs in the progression of prostate cancer (PC) and to identify EV-enclosed small RNAs associated with cancer aggressiveness that can serve as potential therapeutic targets and/or prognostic biomarkers of prostate cancer.
The Project consists of following work packages:
(1)        Characterisation and comparison of EV subpopulations released by aggressive and indolent PC cells;
(2)        EV uptake by various recipient cells;
(3)        Studies of biodistribution of PC-derived EVs and their impact on tumour growth and anti-tumour immune response using a mouse model of PC;
(4)        Collection of prostate cancer clinical material;
(5)        Analysis of RNA-biomarker candidates in biofluids of PC patients.