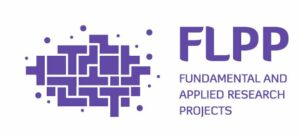 Project Title: Viking Age in Latvia: an interdisciplinary study.
Project No: lzp-2022/1-0059
Period: 1 January 2023 – 31 December 2025
Project costs: 300 000, 00 EUR
Coordinator: The Institute of Latvian History of the University of Latvia, Dr. hist. Guntis Gerhards
Principle Investigator BMC: Dr.biol. Renāte Ranka
Summary
The aim of this project is to study the Viking Age (800 – 1050 AD) in Latvia, using archaeological, biomolecular, and biogeochemical analyses. Archaeological populations from various geographical locations with sufficiently preserved skeletal material, will be studied. The analysis of burial customs will be based on gender, biological sex, and social status. Application of biomolecular and biogeochemical methods is an innovative approach in studying Viking Age people in Latvia. Biological sex, kinship and ancestry will be determined by ancient DNA analysis, and differences in diet between gender and age groups, as well as mobility and origin will be explored by stable isotope analysis. The results of this project will considerably add to the current knowledge and challenge the existing preconceptions about the significance of Viking Age in the history of Latvia, since this is the first such large-scale interdisciplinary archaeological research about this period in Latvia. The results will be disseminated in international conferences and journals, including as Open Access papers, and will be useful for researchers in archaeology and related fields. This project will further the development of archaeological research in Latvia by using internationally approved methodology and state-of-the-art technologies and contribute to our understanding of similarities and differences in the history of the Baltic and European countries.
Information published 02.01.2023.