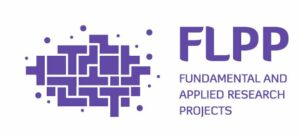 Project Title:Structural and immunological characterization of potential Lyme disease vaccine candidates
Project No:lzp-2020/2-0378
Period:1 December 2020 – 31 December 2021
Project costs:100 389.00 EUR
Principle Investigator:Dr. biol.Kalvis Brangulis
Summary
Lyme disease is a common tick-borne infection caused by a spirochete Borreliaburgdorferi, which is transferred from infected Ixodes ticks to the vertebrate host during the ticks' blood meal. It is the most prevalent vector-borne disease in Europe and the USA. If not treated by antibiotics, the disease can cause severe neurological symptoms, dermatitis (acrodermatitischronicaatrophicans) or joint inflammation (Lyme arthritis). Currently, there is no vaccine on the market against Lyme disease.
The goal of the project is to study the functional, immunological and structural properties of chromosomally encoded and conserved B. burgdorferi outer membrane lipoproteins BB0210, BB0405, BB0323, BB0347, BB0569 and BB0838 with the intention to identify a new vaccine candidate. As some of the selected proteins play an important role for Borrelia to be able to cause infection, the study will also reveal the molecular details of the pathogenesis of Lyme disease. The X-ray crystallography and cryo-EM will be applied to study the 3-D structures but mice model for immunization with the selected proteins and their VLP conjugates.
It is expected that the molecular details of the selected B. burgdorferi proteins could enable the development of a new strategy to deal with Lyme disease. Furthermore, considering that there is no vaccine on the market at the moment, the immunogenicity studies of the selected proteins will contribute to the development of a new vaccine candidate.
Information published 01.12.2020.