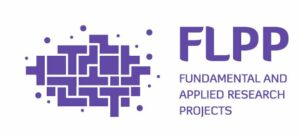 Project Title: Strengthening GPCR functional research through improvement of novel peptidic ligand identification system
Project No: lzp-2020/2-0372
Period: 1 December 2020 – 31 December 2021
Project costs: 100 389.00 EUR
Principle Investigator: Dr. biol. Dāvids Fridmanis
Summary
GPCRs are one of the largest membrane protein families in animals.The main purpose of these proteins is to detect signals in extracellular environment and transduce them to interior of the cell, thus regulating wide variety of physiological processes. Therefore they are the most intensively studied targets in drug development, but many in both human and other animals are still without known ligand.
Therefore for many years studies of these proteins were at the focus of our researchers, but due to recent developments in technologies this focus has been shifted from functional studies towards acquisition and analysis of big data, therefore GPCR research related competence and skills have been gradually vanning.
During one of our recently implemented projects we were able to successfully develop humanized yeast S.cerevisiae based GPCR peptide ligand identification system and during testing phase we were able to uncover a new allosteric modulator for MC4R. Yet, although promising, at this point application of created system in GPCR deorphanization is impractical due to insufficient efficiency of methods for creation of random peptide library expression plasmids.
Therefore the overall goal of this project is to strengthen our GPCR functional research direction through development of novel randomization approaches,application of created system for deorphanization of C.intestinalis orexin-like receptor and detailed functional studies of newly discovered MC4R allosteric modulator.
Information published 01.12.2020.