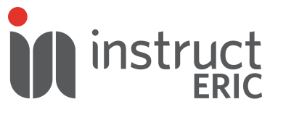 Instruct-ERIC
Instruct-ERIC (Integrated Structural Biology Infrastructure) is European research infrastructure, granting access to scientists from member countries to necessary equipment, technologies and expertise in structural biology.
Instruct-ERIC also organizes courses and workshops in structural biology methods and technologies, supports internships in Instruct-ERIC centres, grants pilot-projects for young researchers, organizes scientific conferences and acts as a joint hub for structural biologists in Europe.
At the moment there are 13 countries and 9 Centres in Instruct-ERIC. Instruct-ERIC Centres organize and support access to national structural biology infrastructure and take part in other Instruct-ERIC activities.
Latvian national contact point and its organizations
At the moment in Latvia there are two organizations in which significant research in structural biology field are carried out – Latvian Biomedical Research and Study Centre (LBMC) and Latvian Institute of Organic Synthesis (LIOS).
Short description of LBMC structural biology group:
Published papers in SCOPUS during last 5 years – 48
Main areas of research:
Structural investigations of ssRNA phages and applications of their virus-like particles in vaccine development
Structural investigations of Borrelia surface proteins
Structural investigations of pharmacologically relevant proteins:

Structural investigations of enzymes and their microcompartments, involved in trimethylamine metabolism
Structural investigations of carbonic anhydrases
Short description of NMR group of LIOS:
Published papers in SCOPUS during last 5 years – 24
Main areas of research:
Structural investigations of protein interactions with LIOS drug candidates
Development of ssNMR technology
Structural investigations of spider silk proteins
Structural investigations of amyloid fibers
National infrastructure
Infrastructure at LBMC:
Standard equipment for cloning (PCR machines, centrifuges, electrophoresis units, etc)
Equipment for protein production in bacterial, yeast and insect cell cultures (incubators, sterile rooms, laminars, cold rooms, small scale fermenter)
Equipment for protein purification (chromatoghraphy systems like Akta Explorer, Akta FPLC, Akta prime, ultracentrifuges, etc)
Bruker Daltonics MALDI-TOF mass spectrometer
Equipment for protein crystallization – thermoregulated crystallization room and incubators, TECAN Freedom Evo crystallization robot, microscopes, accessories for cryocrystallography
In-house protein crystal diffraction system Bruker X8 Proteum with Microstar x-ray generator and CCD detector
Infrastructure at LIOS:
Standard equipment for cloning (PCR machines, centrifuges, electrophoresis units, etc)
Equipment for protein production in bacterial, yeast and insect cell cultures (incubators, sterile rooms, laminars, cold rooms, small scale fermenter)
Equipment for protein purification (chromatoghraphy systems like Akta Explorer, Akta FPLC, Akta prime, ultracentrifuges, etc)
Bruker Daltonics MALDI-TOF mass spectrometer
Equipment for protein crystallization – thermoregulated crystallization room and incubators, TECAN Freedom Evo crystallization robot, microscopes, accessories for cryocrystallography
In-house protein crystal diffraction system Bruker X8 Proteum with Microstar x-ray generator and CCD detector
Latvian contact point (contact person)
Prof. Kaspars Tārs
kaspars@biomed.lu.lv