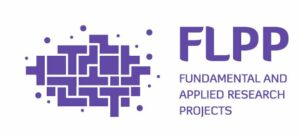 Project Title: Microbiome of hair follicle and its role in pathogenesis of skin diseases
Project No: lzp-2022/1-0119
Period: 1 January 2023 – 31 December 2025
Project costs: 300 000, 00 EUR
Principle Investigator: Dr.biol. Dāvids Fridmanis
Summary
Our body is home to a large number of microorganisms, which is collectively known as microbiota. Most them reside in the intestine, but microbes also inhabit other surfaces of body. Acquired knowledge revealed that composition of the human microbiome varies considerably according to genetics, age, lifestyle, etc., and that there is a relationship between microbiome alteration and such diseases as Crohn's disease, rheumatoid arthritis, acne, etc. However, despite decades of studies, it still seems that we are only beginning to understand the importance of residing microorganisms. Microbiome of the intestine, skin, mouth and nose has been intensively studied. However, other parts of the body, such as hair follicle have not received the same level of attention. It is now known that due to the anaerobic environment the deeper layers of the skin contain bacteria that differ significantly from those on the surface of the skin. However, recent studies on the association of alterations in the follicular microbiome with acne vulgaris, folliculitis decalvans and androgenic apolecia have been unequivocal and the significance of the identified changes in the pathogenesis of these diseases is unclear.
The aim of this project is to evaluate the relationship between the follicle microbiome and such diseases as Alopecia areata and Vitiligo and results of this project will give us insight into the role of the hair follicle microbiome in the pathogenesis of various hair and skin diseases.
Information published 02.01.2023.