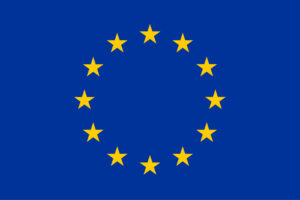 Project title: Harnessing the marine microbiome for novel sustainable biogenics and ecosystem services
Acronym: BlueRemediomics
Call for proposal: Circular economy and bioeconomy sectors (HORIZON-CL6-2022-CIRCBIO-01)
Project No.: 101082304
Period: 01.12.2022.-30.11.2026.
Project costs: 7683577,50 EUR
Leader of Latvian team: Dr.biol. Dāvids Fridmanis
Principal Investigator: EUROPEAN MOLECULAR BIOLOGY LABORATORY (EMBL)
Cooperation partners:
CENTRE NATIONAL DE LA RECHERCHE (CNRS)
SORBONNE UNIVERSITE (SU)
COMMISSARIAT A L ENERGIE ATOMIQUE ET AUX ENERGIES ALTERNATIVES (CEA)
INSTITUT FRANCAIS DE RECHERCHE POUR L'EXPLOITATION DE LA MER (Ifremer)
EUROPEAN MARINE BIOLOGICAL RESOURCE CENTRE EUROPEAN RESEARCH INFRASTRUCTURE CONSORTIUM (EMBRC-ERIC)
STAZIONE ZOOLOGICA ANTON DOHRN (SZN)
USTAV ORGANICKE CHEMIE A BIOCHEMIE, AV CR, V.V.I. (UOCHB AVCR)
NORCE NORWEGIAN RESEARCH CENTRE AS (NORCE)
ACONDICIONAMIENTO TARRASENSE ASSOCIACION (LEITAT)
FONDATION TARA (FTO)
UNIVERSITY OF THE WESTERN CAPE (UWC)
ABS-INTERNATIONAL (ABSint)
ERINN INNOVATION LIMITED (ERINN)
NAICONS SRL (NAICONS SRL)
DEINOVE (DEINOVE)
LATVIJAS BIOMEDICINAS PETIJUMU UN STUDIJU CENTRS (LBMC)
BOKSTEEN AQUACULTURE (Zilt)
VALAGRO SPA (VALAGRO)
LEROY SEAFOOD GROUP ASA (LSG ASA)
Project summary:
Marine microbial communities perform critical life sustaining functions on Earth and represent a vast unexploited treasure trove of bioresources that have the potential to strengthen the European blue economy. To unlock this hidden potential, as well as responsibly conduct biodiscovery from marine microbes requires multiple developments. We need to amalgamate and apply advanced technologies to elucidate the composition, interactions and functional repertoire of the marine microbiome, while concomitantly ensuring sustainable and equitable exploitation, maintaining ocean health, and improving ocean literacy through an improved appreciation of ocean microbes.
To address these needs, BlueRemediomics will: (1) develop and provide an integrated bioinformatics platform to explore the marine microbiome potential; (2) establish innovative culturomics and high-throughput screening platforms to experimentally exploit consortia of marine microbes; (3) apply the platforms to identify and develop natural products derived from marine microbes; (4) foster aquaculture and ecosystem services that embody the "do no significant harm" principle; (5) maximise equitable access to ocean microbiome resources and increase awareness of the marine microbiome to a diverse range of stakeholders; (6) Provide training, tools and resources to a variety of stakeholders. To achieve these objectives, BlueRemediomics interlinks an advanced "Discovery Platform" with "Applications", so designed to facilitate cyclical and iterative crosstalk. By federating multiple, currently fragmented key data resources, the Discovery Platform will accelerate new product identification and development, reduce resource dependence, raise consumer benefits and address key societal issues. New modalities in access and benefit sharing will be established that balance sustainable and equitable use of marine genetic resources with intellectual property protection.
Information published 01.12.2022.