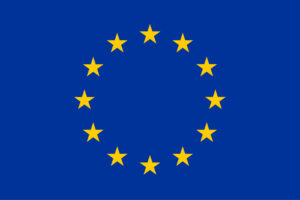 Project title: Genomic Data Infrastructure
Acronym: GDI
Project No.: 101081813
Call for proposal: Cloud Data and TEF (DIGITAL-2021-CLOUD-AI-01)
Period: 01.11.2022.-31.10.2026.
Project costs: 40000000,09 EUR
Leader of Latvian team: Dr. biol. Jānis Kloviņš
Coordinator: EUROPEAN MOLECULAR BILOGY LABORATORY (EMBL)
Cooperation partners:
1.        ERASMUS UNIVERSITAIR MEDISCH CENTRUM ROTTERDAM

2.        INSTITUTO DE SALUD CARLOS III

3.        INSTITUTO NACIONAL DE SAUDE DR. RICARDO JORGE

4.        UNIVERSITE DU LUXEMBOURG

5.        CSC-TIETEEN TIETOTEKNIIKAN KESKUS OY

5.1. TERVEYDEN JA HYVINVOINNIN LAITOS

6.        UPPSALA UNIVERSITET

7.        VIB VZW

8.        SCIENSANO

9.        MEDICAL UNIVERSITY SOFIA

10.      UNIVERZA V LJUBLJANI

11.      UNIVERSITETET I OSLO

12.      NATIONALT GENOM CENTER

13.      RUDER BOSKOVIC INSTITUTE

14.      Masarykova univerzita

15.      LATVIJAS BIOMEDICINAS PETIJUMU UN STUDIJU CENTRS

16.      FUNDACIO CENTRE DE REGULACIO GENOMICA

17.      TARTU ULIKOOL

18.      EBERHARD KARLS UNIVERSITAET TUEBINGEN

19.      DEUTSCHES KREBSFORSCHUNGSZENTRUM HEIDELBERG

20.      STICHTING HEALTH-RI

21.      ASSOCIACAO BIP4DAB

22.1. INSTITUTO SUPERIOR TECNICO

22.2. UNIVERSIDADE DE AVEIRO

22.      ROYAL COLLEGE OF SURGEONS IN IRELAND

23.      UNIVERSITA VITA-SALUTE SAN RAFFAELE

24.      EMPIRICA GESELLSCHAFT FUR KOMMUNIKATIONS UND TECHNOLOGIEFORSCHUNG MBH

25.      MINISTRY OF EDUCATION AND SCIENCE

26.      THE HEALTH RESEARCH BOARD

27.      INSTITUT NATIONAL DE LA SANTE ET DE LA RECHERCHE MEDICALE

27.1. CENTRE NATIONAL DE LA RECHERCHE SCIENTIFIQUE CNRS

28.      UNIVERSITAETSKLINIKUM AACHEN

29.      HELSINGIN YLIOPISTO

30.      UNIVERSITA CATTOLICA DEL SACRO CUORE

31.      STICHTING HET NEDERLANDS KANKER INSTITUUT-ANTONI VAN LEEUWENHOEK ZIEKENHUIS

32.      INTERUNIVERSITAIR MICRO-ELECTRONICA CENTRUM

33.      LATVIJAS REPUBLIKAS VESELIBAS MINISTRIJA

34.      ACADEMISCH ZIEKENHUIS GRONINGEN

35.      VIESOJI ISTAIGA VILNIAUS UNIVERSITETO LIGONINE SANTAROS KLINIKOS

36.      CONSIGLIO NAZIONALE DELLE RICERCHE

37.      BARCELONA SUPERCOMPUTING CENTER CENTRO NACIONAL DE SUPERCOMPUTACION

38.      BIOBANKS AND BIOMOLECULAR RESOURCES RESEARCH INFRASTRUCTURE CONSORTIUM (BBMRI-ERIC)

39.      ALBERT-LUDWIGS-UNIVERSITAET FREIBURG

40.      LIETUVOS SVEIKATOS MOKSLU UNIVERSITETO LIGONINE KAUNO KLINIKOS

41.      NACIONALINIS VEZIO INSTITUTAS

42.      UNIVERZA V MARIBORU

43.      FONDAZIONE ISTITUTO ITALIANO DI TECNOLOGIA
Project summary:
The Genomic Data Infrastructure (GDI) project brings together national agencies, research organisations, and technology providers in 22 countries to provide a cross-border federated network of national genome collections, associated with other relevant data, for advancing data-driven biomedical research and personalised medicine solutions to benefit citizens of Europe. The project is designed to support the European 1+ Million Genomes (1+MG) Initiative.
Specifically, GDI will drive the development, deployment and operation of sustainable data-access infrastructures within each participating country including the legal frameworks, operational procedures and ethics principles required to foster and maintain citizens' trust in cross-border access to highly sensitive personal data. It will unlock a data network of over 1 million genome sequences for research and clinical reference creating unprecedented opportunities for routine transnational, multi-stakeholder actions in personalised medicine for common, rare and infectious diseases. Authorised data users, such as clinicians, researchers and innovators, will be able to advance our understanding of genomics for more precise and faster clinical decision-making, diagnostics, treatments and predictive medicine, and for improved public health measures that will benefit citizens, healthcare systems and the overall economy.
Thus, GDI is one critical component of Europe's ambition to lead the integration of genomics into healthcare and the GDI project is designed to interact with the other actors working towards this ambition via incremental milestones that drive alignment along a dynamic roadmap.
Information published 01.11.2022.