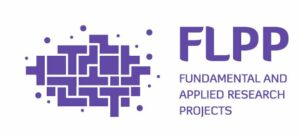 Project Title: Tuberculosis treatment: exploring the perspectives for personalised therapy
Project No: lzp-2020/1-0050
Period: 1 January 2021 – 31 December 2023
Project costs: 300 000 EUR
Principle Investigator: Riga Stradins University (asoc.prof. Dace Bandare)
Collaborator: Latvian Biomedical Research and Study Centre (Dr. biol. R.Ranka)
Summary
The aim of this project is to explore pharmacogenomic biomarkers and to enable the progression of a personalised approach for tuberculosis (TB) patients. The work plan includes three WPs: (1) Collecting samples and assessing factors that could impact host responses to TB treatment; (2) Developing methodology for monitoring drug substances and main metabolites in blood samples; (3) Developing biomarker assays and screening of host biomarkers in TB patients.
TB is a devastating disease that affects people of all ages across the globe. The success of TB treatment depends on several parameters, and there is a great interest for the transition from programmatic to personalised TB management. Thus, there is a critical need for innovative new technologies for treatment response monitoring, and for the development of blood-based biomarkers together with an understanding of population pharmacogenomics.
The involvement of experienced scientists from Riga Stradiņš University (RSU), the Latvian Biomedical Research and Study Centre, and te Institute of Organic Chemistry is planned for this collaborative research project that combines expertise in clinical research, molecular biology and chemistry. The implementation of this project will develop new knowledge and tools, strengthen the laboratories and promote the training of new professionals.
Information published 04.01.2021.