On January 20, a seminar "Gains brought to Latvia by taking part in the European 1+ Million Genome Initiative" will be held at the National Library of Latvia.
Ministry of Health and Latvian Biomedical Research and Study Centre have closed an agreement about the participation of Latvia in European genome project and creation of Latvian genome reference. The project will be funded from the European Recovery Fund. The main aim of the project is to create Latvian genome reference which will be used for disease prognosis, planning of screenings, treatment optimization and research, as well as to assure the inclusion of Latvia in European genome data base. The aim of 1+ Million Genomes (1+MG) initiative is to provide safe access to the genetic and patient sample-related clinical data across Europe in order to enhance research, develop personalized health care and help to make more effective decisions in healthcare policy creation.
Very soon participation of gene donors will be initiated by the project, therefore attending this seminar will be an excellent opportunity for every specialist and society to learn more about the significance of this initiative! Prof. Jānis Kloviņš, Project leader in Latvia and chair of the Scientific Council of Latvian Biomedical Research and Study Centre, will talk about the Project and its significance in general. Medical doctor Ieva Mičule, Dr.med, will introduce the audience to the application of genome reference in rare diseases. Prof. Markus Perola will talk about the experience of Finland in reporting polygenic risk scores to the participants of a similar project and their feedback. After a coffee and snack break, Vita Rovīte, Dr.biol, head of the Latvian National Biobank, will carry on about polygenic risks and significance of genome reference, whereas Aleksandrs Gutcaits, Dr.chem and Kristaps Krafte will inform the audience about data infrastructure and other healthcare digitalization solutions.
Click here for a full program: Program
Shortly before this seminar, SHAP seminar about presentation skills will take place which will gather experts of the field – Mārtiņš Daugulis, Ilze Rassa, Baiba Sipeniece-Gavare, Aija Strautmane and Haralds Burkovskis. Both seminars have the same application form. During registration, please indicate your choice to attend one or both seminars.
Date: January 20, 2023
Time: 12:30 – 15:30
Venue: 
In-person: National Library of Latvia, Riga, Mūkusalas Str. 3, Conference Centre, D part
Live stream: Facebook profile of Latvian Biomedical research and Study Centre
Participation: open participation by filling out the registration form (limited number of places)
Contact: Zigmunds Freibergs zigmunds.freibergs@biomed.lu.lv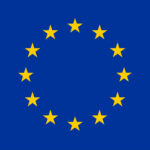 INTEGROMED is funded by the European Union under the Horizon 2020 programme, grant agreement 857572