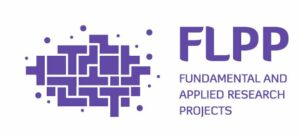 Project Title: Genetic investigation of urban Northern goshawks (Accipiter gentilis) in Riga – launching into wild population genomics.
Project No: lzp-2020/2-0371
Period: 1 December 2020 – 31 December 2021
Project costs: 100 389.00 EUR
Principle Investigator: Dr. biol. Ineta Kalniņa
Summary
Northern goshawk (Accipiter gentilis) is one of the few raptor species which have successfully expanded their breeding range into urban areas. In the city of Riga goshawk population has been established since 1980-ies. Currently approximately 70 goshawk nesting sites distributed across the city are monitored on regular bases. Monitoring data provide essential information on breeding success and phenotypic traits characteristic to urban populations. Yet, field methods lack resolution necessary to explain population dynamics and mechanisms driving urban phenotype. Integration of genetic data in ecology can fill in missing gaps; and no genetic studies are available on urban goshawks.
The goal of the project will be a pilot genome-wide analysis of urban goshawk population designed to build knowledge and competence for implementation of large scale studies in the field of wild population genomics.
Previously collected biological material will be used (1) to develop high-quality reference genome de novo assembly and (2) to assess genetic structure of the urban goshawk population using whole genome sequencing. The project implementation will (1) fine-tune methodological guide for large-scale genetic investigation of goshawks and other species, (2) provide necessary experience for the team to promote transition to novel research field, (3) initiate interdisciplinary collaboration and (4) encourage introduction of currently underused genomic approaches in studies of wild populations.
Information published 01.12.2020.