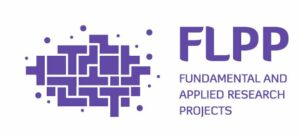 Project Title: Dissecting the associations between glucose variability, intestinal derangements and progression of diabetic nephropathy in type 1 diabetes
 Project No: lzp-2020/1-00138
Period: 1 January 2021 – 31 December 2023
Project costs: 300 000 EUR
Principle Investigator: University of Latvia (J.Sokolovska)
Collaborator:
Latvian Biomedical Research and Study Centre (J. Klovins)
Summary
The aim of the study is to evaluate the association of glucose variability (fluctuation) with intestinal inflammation, microbiome changes, and systemic inflammation in patients with type 1 diabetes and various stages of diabetic kidney disease. Glucose variability will be assessed using continuous glucose monitoring devices, and patient biological samples will be examined for faecal inflammatory markers and microbial composition, as well as inflammatory markers and bacterial translocation markers will be analysed in the blood. Data on participants' dietary intake and gastrointestinal symptoms will also be collected. The results of the project can help to reduce glucose fluctuations and slow the progression of diabetic kidney disease in patients with type 1 diabetes by modulating intestinal inflammation and dysbiosis with diet, anti-inflammatory drugs, prebiotics, and probiotics. The project's cooperation partner, the Latvian Biomedical Research and Study Centre, will ensure the characterization of the intestinal microbiome, as well as determine the translocation of bacteria in the blood of the research participants. The results of the research are planned to be disseminated among scientists and doctors, as well as to share them with diabetic patients and the general public.
Information published 04.01.2021.