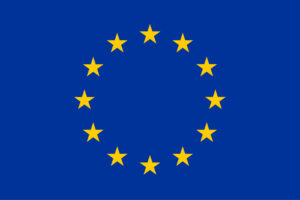 Project title: Building the EU Cancer and Public Health Genomics platform
Acronym: CAN.HEAL
Call for proposal: Project grants wave 2 (EU4H-2021-PJ2)
Project No.: 101080009
Period: 01.11.2022.-31.10.2024.
Project costs: 7494623,46 EUR (Requested EU Contribution 5947418,19 EUR)
Leader of Latvian team: Dr.biol. Vita Rovīte
Principal Investigator: SCIENSANO (SC)
Cooperation partners:
1.        UNIVERSITE DE LIEGE (ULIEGE)

2.        KATHOLIEKE UNIVERSITEIT LEUVEN (KUL)

3.        DIGITAL INSTITUTE FOR CANCER OUTCOMES RESEARCH (DIGICORE)

3.1 FONDAZIONE IRCCS ISTITUTO NAZIONALE DEI TUMORI (INT)

3.2. ISTITUTI FISIOTERAPICI OSPITALIERI (IFO)

4.        UNIVERSITEIT GENT (UGent)

5.        TARTU ULIKOOL (UTARTU)

6.        European Alliance for Personalised Medicine (EAPM)

7.        INSTITUT CURIE (IC)

8.        MEDIZINISCHE HOCHSCHULE HANNOVER (MHH-Ger)

9.        UNIVERSITAETSKLINIKUM HAMBURG-EPPENDORF (UKE)

10.      ETHNIKO KENTRO EREVNAS KAI TECHNOLOGIKIS ANAPTYXIS (CERTH)

11.      UNIVERSITA CATTOLICA DEL SACRO CUORE (UCSC)

12.      ISTITUTO SUPERIORE DI SANITA (ISS)

13.      ALLEANZA CONTRO IL CANCRO (ACC)

13.1. ISTITUTO EUROPEO DI ONCOLOGIA SRL (IEO)

13.2. OSPEDALE SAN RAFFAELE SRL (HSR)

13.3. INSTITUTI FISIOTERAPICI OSPITALIERI (IFO)

13.4. FONDAZIONE POLICLINICO UNIVERSITARIO AGOSTINO GEMELLI IRCCS (FGP)

14.      Ministry for Health – Government of Malta (MFH)

15.      STICHTING HET NEDERLANDS KANKER INSTITUUT-ANTONI VAN LEEUWENHOEK ZIEKENHUIS (NKI-AVL)

16.      RIJKSINSTITUUT VOOR VOLKSGEZONDHEID EN MILIEU (RIVM)

17.      ERASMUS UNIVERSITAIR MEDISCH CENTRUM ROTTERDAM (ERASMUS MC)

18.      ONKOLOSKI INSTITUT LJUBLJANA (OIL)

19.      FUNDACION INSTITUTO DE ESTUDIOS DE CIENCIAS DE LA SALUD DE CASTILLA Y LEON (IBSAL-IECSCYL)

20.      INSTITUT CATALA D'ONCOLOGIA (ICO)

21.      LATVIJAS BIOMEDICINAS PETIJUMU UN STUDIJU CENTRS (LBMC)

22.      WARSZAWSKI UNIWERSYTET MEDYCZNY (MUW)

23.      CHARITE – UNIVERSITAETSMEDIZIN BERLIN (CHARITE)

24.      INSTITUT JULES BORDET ASBL (IJB)

25.      USTAV HEMATOLOGIE A KREVNI TRANSFUZE (IHBT)

26.      UNIVERSITATSKLINIKUM SCHLESWIG-HOLSTEIN (UKSH)

26.1. UNIVERSITAET uz LUEBECK (UzL)

27.      Narodowy Instytut Onkologii im. Marii Sklodowskiej-Curie – Panstwowy Instytut Badawczy (MSCI)

28.      UNIVERSITE DU LUXEMBOURG (UNILU)

29.      JESSA ZIEKENHUIS (Jessa Hosp)

30.      AARHUS UNIVERSITET (AU)

31.      ELLINIKI OMOSPONDIA KARKINOU ELL OK (ELLOK)

32.      FUNDACION PARA EL FOMENTO DE LA INVESTIGACION SANITARIA Y BIOMEDICA DE LA COMUNITAT VALENCIANA (FISABIO)

33.      HOSPICES CIVILS DE LYON (HCL)

34.      INSTITUT NATIONAL DE LA SANTE ET DE LA RECHERCHE MEDICALE (INSERM)

35.      INSTITUTO NACIONAL DE SAUDE DR. RICARDO JORGE (INSA)

36.      AGENCIA DE QUALITAT I AVALUACIO SANITARIES DE CATALUNYA (AQUAS)

37.      EUROPEAN CANCER PATIENT COALITION (ECPC)

38.      EBERHARD KARLS UNIVERSITAET TUEBINGEN (EKUT)
Project summary:
Genomics plays an emerging role in clinical and public health research. Cancer is strongly driven by genomic modifications, and wide-profiling of these modifications with new technological approaches has become a major asset for (early) diagnosis, prognosis and therapy in regard to personalised medicine. The Can.Heal consortium recognises that prevention, diagnosis and treatment should be approached in a concerted way for optimal benefit of patients and citizens. In the clinical arm in our project, responding to the 'Cancer Diagnostic and Treatment for All', we focus on applying 'next generation sequencing' technology and identify implementation paths to extend the application of genetic profiling of patients and tumour cells to allow harmonized data interpretation and facilitated treatment decisions, to apply the same or similar diagnostic and therapeutic approaches to patients with comparable cancer profiles across the EU, to take up the molecular tumour profiling biomarkers that estimate cancer predisposition to allow better counselling of  family members regarding cancer risk. In the arm on 'Genomics for Public Health', the application of novel insights on estimating cancer risks in healthy populations by polygenic risk score analysis within population-wide interventions as well as strategies of remote genetic counselling and telegenetics will be further developed. Finally, we wish to set the framework for integrating and aligning the Genome of Europe biobanking initiative into public health genomics for cancer. We will further deepen the ethical and legal consents towards access to medical information and develop training tools on oncogenomics at large. Capacity building exercises will be performed in several countries. We will build on distinct use cases towards developing an integrated approach to improve access of individuals and cancer patients to prevention, diagnosis and treatment of cancer through personalised medicine.
Information published 01.11.2022.