Cancer Cell Biology and Melanoma Research Group (D.Pjanova lab)
Cancer Cell Biology and Melanoma Research group has been established by joining two groups with expertise in cancer cell biology (lead by Dr. habil. med. Jekaterina Erenpreisa) and melanoma (lead by Dr. biol. Dace Pjanova) with the focus on fundamental problems of cancer cell biology.
Currently, the main priority of the group is the search for properties of tumour cells associated with resistance to treatments, either genotoxic or targeted, focusing studies on the relationship between induced reversible polyploidy, embryonality, and accelerated cell senescence, in combination with genetic and epigenetic changes in tumour cells.
Additional problems explored by the group are i) innate immunity role in the efficacy of cancer immunotherapy, ii) cell nucleus epigenetic and structural regulation in the models of induced differentiation of cancer cells, and iii) identifying high, medium to low risk melanoma susceptibility genes as well as inherited variations in genes that could have an effect on the melanoma outcome and treatment response.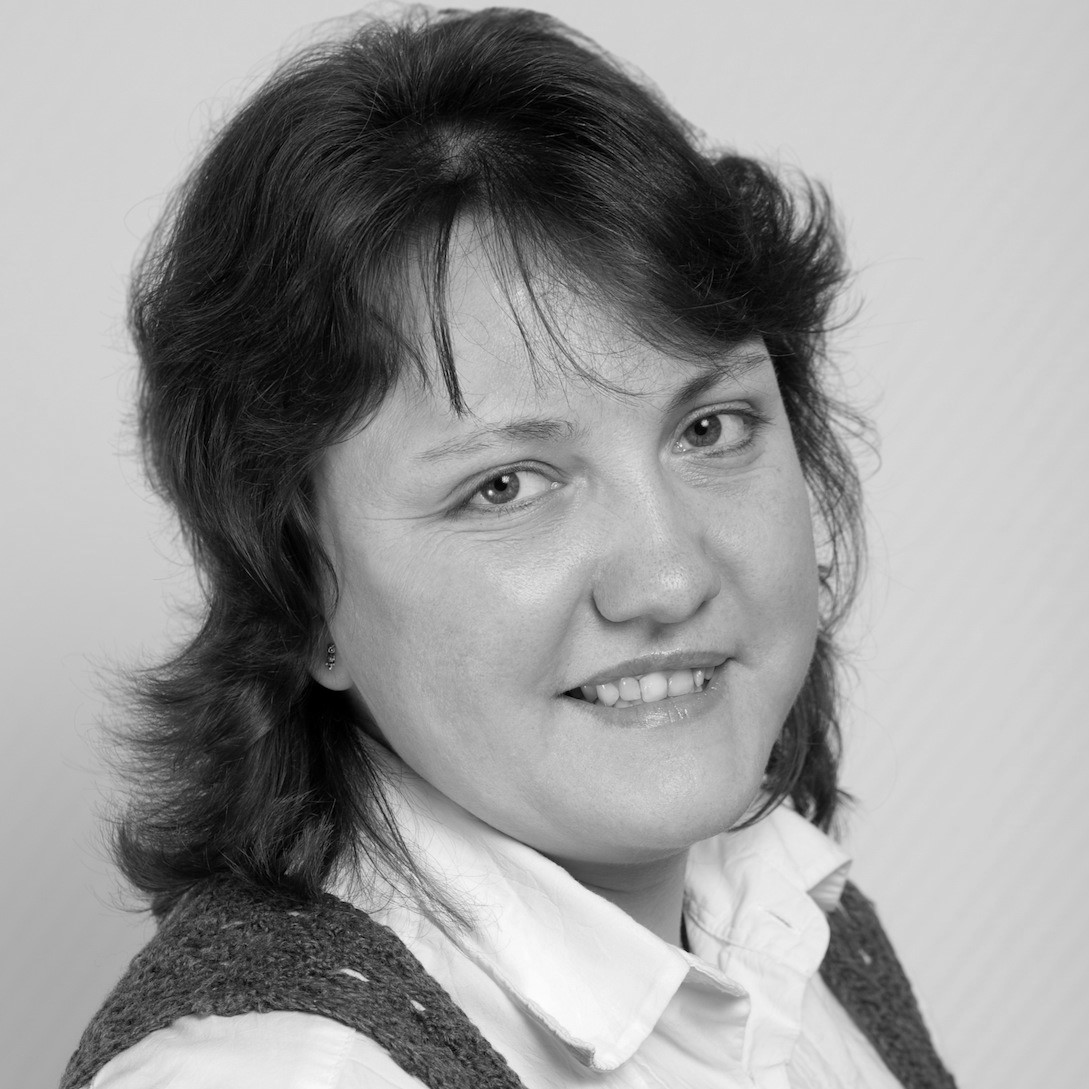 Dace Pjanova, PhD
Head of the scientific group, senior researcher
Areas for searching partners
Cancer, cell biology, aneuploidy, meio-mitosis, melanoma, cancer genetics, epigenetics, immunotherapy, therapy-resistance
10 the most representative publications for the scientific group
Pjanova D, Vainshelbaum NM, Salmina K, Erenpreisa J. The role of the meiotic component in reproduction of B-RAF mutated melanoma: a review and "brain storming" session. Chapter in "Melanoma". OpenInTech, 2020. Accepted. doi: 10.5772/intechopen.93641.
Salmina, K, Bojko A, Inashkina I, Staniak K, Dudkowska M, Podlesniy P, Rumnieks F, Vainshelbaum NM, Pjanova D, Sikora E, Erenpreisa J. "Mitotic Slippage" and Extranuclear DNA in Cancer Chemoresistance: A Focus on Telomeres. Special issue "The Cellular Response to DNA Damage: From DNA Repair to Polyploidy and Beyond"

 

Int. J. Mol. Sci.

 

2020, 21, 2779. PMID: 32316332

. 

doi: 10.3390/ijms21082779.
Erenpreisa J and Giuliani A. Resolution of complex issues in genome regulation and cancer requires non-linear and network-based thermodynamics. Special Issue "The Role of Nonmainstream Approach in Science Discoveries"

 

Int. J. Mol. Sci.

 

2020, 21, 240. PMID: 31905791. doi: 10.3390/ijms21010240.
Taylor NJ, Mitra N, Qian L, Avril MF, Bishop DT, Paillerets BB, Bruno W, Calista D, Cuellar F, Cust AE, Demenais F, Elder DE, Gerdes AM, Ghiorzo P, Goldstein AM, Grazziotin TC, Gruis NA, Hansson J, Harland M, Hayward NK, Hocevar M, Höiom V, Holland EA, Ingvar C, Landi MT, Landman G, Larre-Borges A, Mann GJ, Nagore E, Olsson H, Palmer JM, Perić B, Pjanova D, Pritchard AL, Puig S, Schmid H, van der Stoep N, Tucker MA, Wadt KAW, Yang XR, Newton-Bishop JA, Kanetsky PA; GenoMEL Study Group.

 

Estimating CDKN2A mutation carrier probability among global familial melanoma cases using GenoMELPREDICT.

 

J Am Acad Dermatol.

 

2019 Aug;81(2):386-394. PMID: 30731170. doi: 10.1016/j.jaad.2019.01.079.
Pjanova D, Mandrika L, Petrovska R, Vaivode K, Donina S.

 

Comparison of the effects of bacteriophage-derived dsRNA and poly(I:C) on ex vivo cultivated peripheral blood mononuclear cells.

 

Immunol Lett.

 

2019 Aug; 212:114-119. PMID: 31254536. doi: 10.1016/j.imlet.2019.06.010.
Vainshelbaum NM, Zayakin P, Kleina R, Giuliani A, Erenpreisa J. Meta-Analysis of Cancer Triploidy: Rearrangements of Genome Complements in Male Human Tumors Are Characterized by XXY Karyotypes.

 

Genes 2019, 10(8), 613. PMID: 31412657.

 

doi: 10.3390/genes10080613

.
Salmina, K, Gerashchenko BI, Hausmann M, Vainshelbaum NM, Zayakin P, Erenpreiss J, Freivalds T, Cragg MS, Erenpreisa J, When Three Isn't a Crowd: A Digyny Concept for Treatment-Resistant, Near-Triploid Human Cancers. Genes 2019, 10, 551. PMID: 31331093. doi:

10.3390/genes10070551

.
Salmina K, Huna A, Kalejs M, Pjanova D, Scherthan H, Cragg MS, Erenpreisa J. The Cancer Aneuploidy Paradox: In the Light of Evolution.

 

Genes

 

(Basel) 2019 Jan 25;10 (2). pii: E83. PMID: 30691027. doi: 10.3390/genes10020083.
Ozola A, Ruklisa D, Pjanova D.

 

The complementary effect of rs1042522 in TP53 and rs1805007 in MC1R is associated with an elevated risk of cutaneous melanoma in Latvian population.

 

Oncol Lett.

 

2019 Nov;18(5):5225-5234. PMID: 31612033. doi: 10.3892/ol.2019.10906.
Erenpreisa J, Krigerts J, Salmina K Selga T, Sorokins H.  Freivalds T.  Differential staining of peripheral nuclear chromatin with Acridine orange implies an A-form epichromatin conformation of the DNA.

 

Nucleus

 

2018 Jan 1;9(1):171-181. PMID: 29363398. doi: 10.1080/19491034.2018.1431081